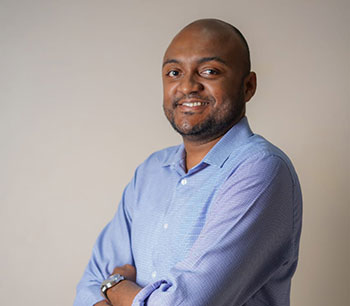 Chief Investment Officer
Mr. Laporte joined SPF in July 2020, having 10 years of public sector work experience in the finance and investment fields. His professional career began in 2009 as an Economist at the Central Bank of Seychelles. In 2014, he assumed an analyst position within financial markets division of the same institution, and was subsequently promoted in 2016 to lead the financial and risk analysis team until June 2020, before joining SPF.
He holds a Bachelor's degree from The University of Manchester, UK and a Master's degree with distinction from The University of Adelaide, Australia, both with majors in Finance and Economics. As a financial market practitioner, in 2016/2017 he became a fellow/alumni of the IFC (World Bank)/Milken Institute Capital Markets Program, with a postgraduate certificate from the George Washington University, USA. The same year he also embraced the challenge to become a part-time lecturer at the University of Seychelles, where he is actively sharing his professional knowledge.
To extend his academic profile, he successfully obtained the Certified Anti-Money Laundering (CAMS) designation in 2019.  Mr. Laporte is very passionate about the capital markets and appreciates SPF's contributions towards its development in Seychelles.