The team at the Seychelles Pension Fund (SPF) has been working tirelessly to respond to the needs of its private sector tenants during the ongoing COVID-19 pandemic.
As early as April 2020, SPF introduced the first in a series of concessions for all private sector tenants who occupied its commercial properties, in order to ease the financial burden of tenants caused by the onset of the COVID-19 pandemic. This included free rent for the entire month of April, as well as making exceptional allowances for the delayed payment of rent until September 2020.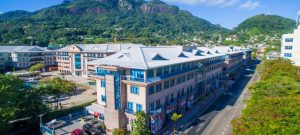 In response to the dynamic nature of COVID-19 developments – and the subsequent financial impact that this has had on its private sector tenants – SPF also provided a 50% discount for tenants with a turnover of less than SCR 2 million during the months of May and June 2020. A 25% discount was also provided for tenants with a turnover of over SCR 2 million during the same period.
In a recent announcement aimed to introduce additional relief measures during these uncertain times, SPF will also be providing a second round of concessions for private sector tenants occupying its commercial properties. A 10% discount in rent will be applied from August to December 2020 for all tenants in good standing with SPF (having no arrears as at 31st July 2020).
SPF will continue to closely monitor and respond accordingly to developments surrounding COVID-19 in Seychelles, as part of its ongoing commitment to best look after the needs of its clients.