Reports cost savings on project
Seychelles Pension Fund is officially opening the Ile Du Port Micro Enterprise project named Dreamgate Complex in a short ceremony on Friday 27th May at 10:00am. The complex is yet another addition to a wide array of investments undertaken by SPF totalling 23 real estate projects within the organisation's extensive investment portfolio. To reiterate, SPF's investments enhances contributions made by members to finance members' pension.
The original budget for the project was SCR 157m, with a forecasted payback period of 11 years for the investment made. However, preliminary estimates indicate that there has been cost savings made on the project, with the total cost incurred of around SCR 124.7 million, which is yet to be confirmed by the QS. In line with SPF's policy requirements, it is expected that the project will earn a rate of return of 13%, which in turn would shorten the period to recoup the invested capital to 8 years.
The building which has been constructed on parcel H12369 of 5901 m2, was conceptualised in 2015 as a new Micro Enterprise Project. It comprises of 2 blocks of ground plus 2 storey buildings, providing 10, 215 m² of additional rentable space on the market. The building can accommodate workshops, warehouses, shops and offices. It also comes with infrastructures such as its own security kiosk, electricity sub-station and a boundary wall. The contract for the construction of the building was awarded to Wellpoint Development on the 1st May 2018 after due tender process.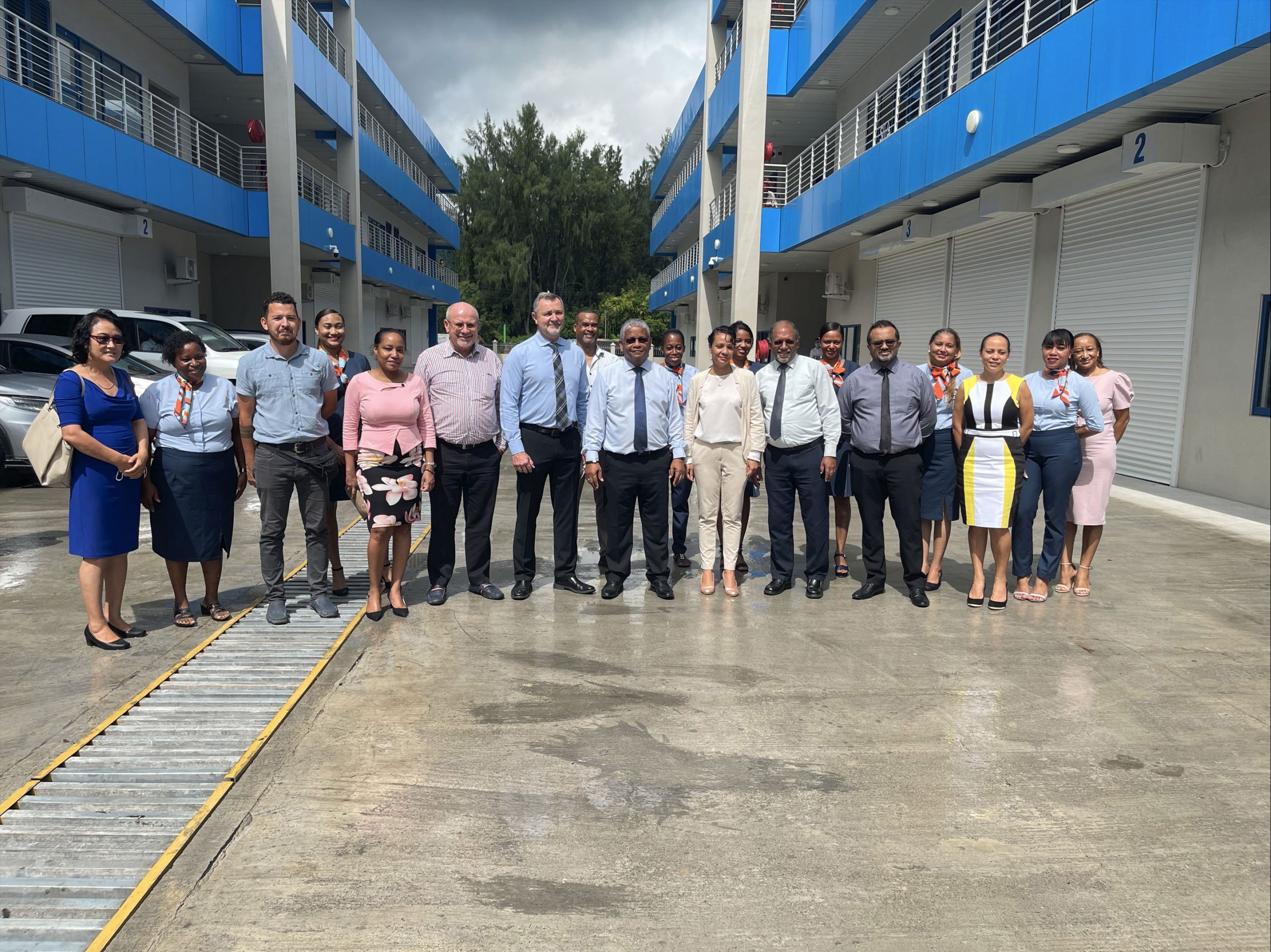 In its marketing drive to attract tenants to the complex which resulted in offices and businesses like SLTA, Human Rights Commission, Samsung etc, an online naming competition was additionally launched targeting our members to create awareness of the project and encourage members' participation in the project.
Criteria for the winning entry requires that the name receives the most likes from the public as well as a vote of confidence from the SPF Board of Trustees based on the suitability of the name. A total of 185 proposals were received. The winning name 'Dreamgate Complex' proposed by Miss Elpha Bonnelame received 25 votes and was selected as it summarises best this project; The gateway to achieve the dreams of many Seychellois entrepreneurs'