Piling work has started for our Pirates Arms Project.
The site was visited by our Management team last week for preliminary tests of the new piling method – as well as earlier this week on Tuesday – to witness first-hand the actual first piling being done. The highlight of the visit was the symbolic gesture of the filling of concrete into the first hollow pipe in the ground, for the first pile, by our CEO, Mrs. Lekha Nair.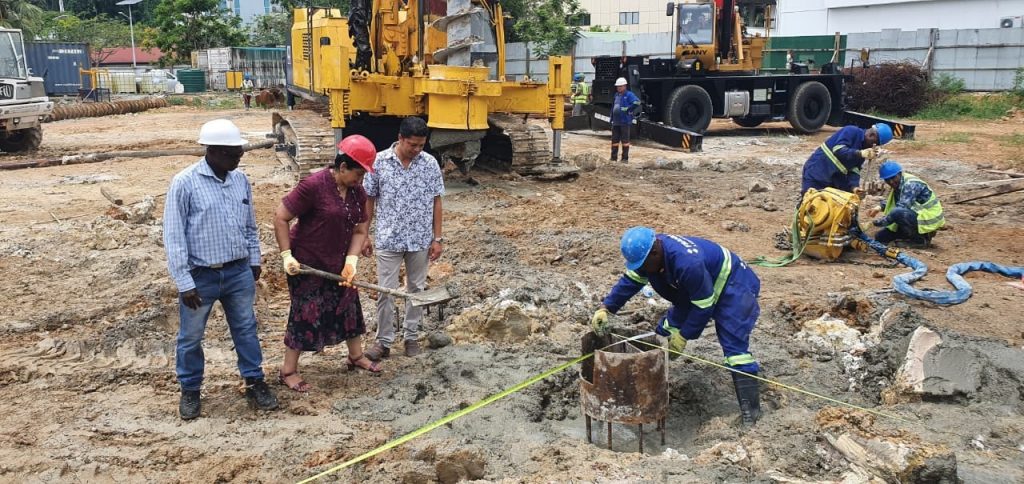 The new system being employed by the piling contractor, Franki Pile, uses the Continuous Flight Auger pile system (CFA), which is different from the Augur Vibro Hammering piling system used previously.
As explained by Mr. Tommy Marie, Head of Projects:
"Going forward, SPF needed to find a solution to the displacement of soil caused by vibrations during the piling operations, hence the new system being implemented."
Mr. Marie explained that this is the best solution for the piling works for this project, and it is the first of its kind used in Seychelles. He further explained that at a rate of 4-6 piles per day, Franki Pile should safely complete the 167 piles within the next two months.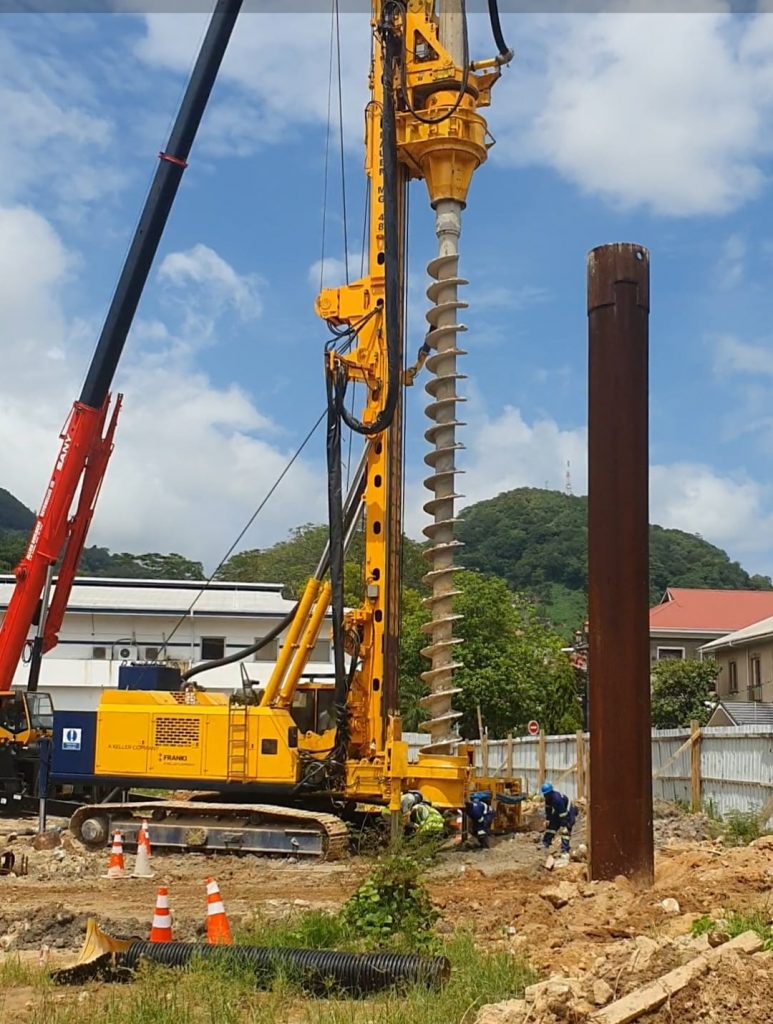 For her part, Mrs. Nair expressed satisfaction and confidence that, after several setbacks that delayed the project by two years, it was important for SPF to ensure that this project is completed with no further delay, as Pirates Arms is an iconic and historical landmark of Victoria.
The next stage of the project will be the tendering for construction of the building. As soon as we have more updates to provide, we will communicate this to members of the public.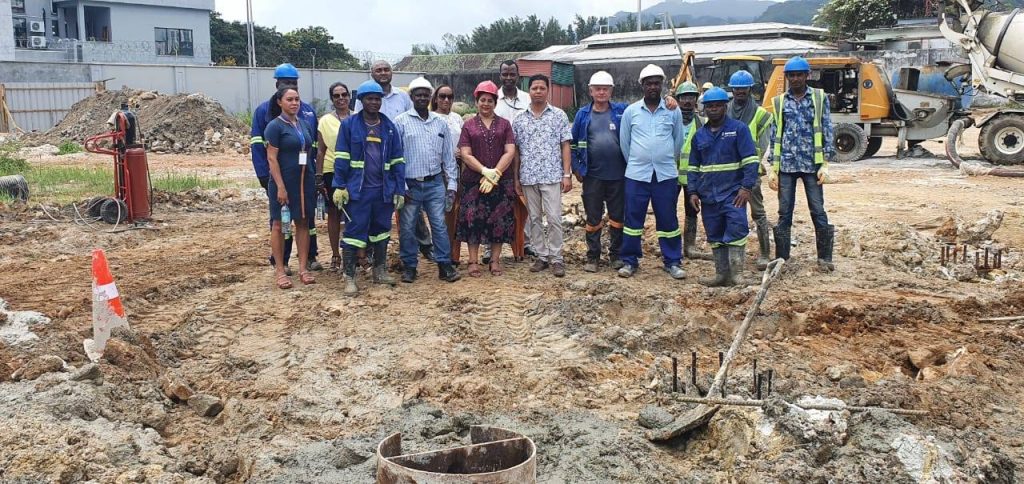 More Stories on our Website:
Click here to learn more about how we are helping our MSME private sector tenants during COVID-19;
Click here to learn more about how our management team recently participated in a free training on 'Responsible and Ethical Leadership'; 
Click here to read about our most recent Pensions information outreach activity with employees from SCAA.