MEDIA RELEASE
As part of its Covid-19 Emergency Response Programme (CERP), the Eastern and Southern African Trade and Development Bank (TDB) has donated Medical Ventilator kit with 28 components worth US$ 25,000 to the Seychelles Health Care Authority.
The presentation was made on behalf of TDB by Seychelles Pension Fund's CEO, Miss Nisreen Abdul Majid, in a short ceremony at the Sheikh Khalifa Diagnostic Center, Seychelles Hospital, Mont Fleuri on Thursday 12th August 2021. Seychelles Pension Fund became a TDB member state since 2005, and a shareholder in 2014.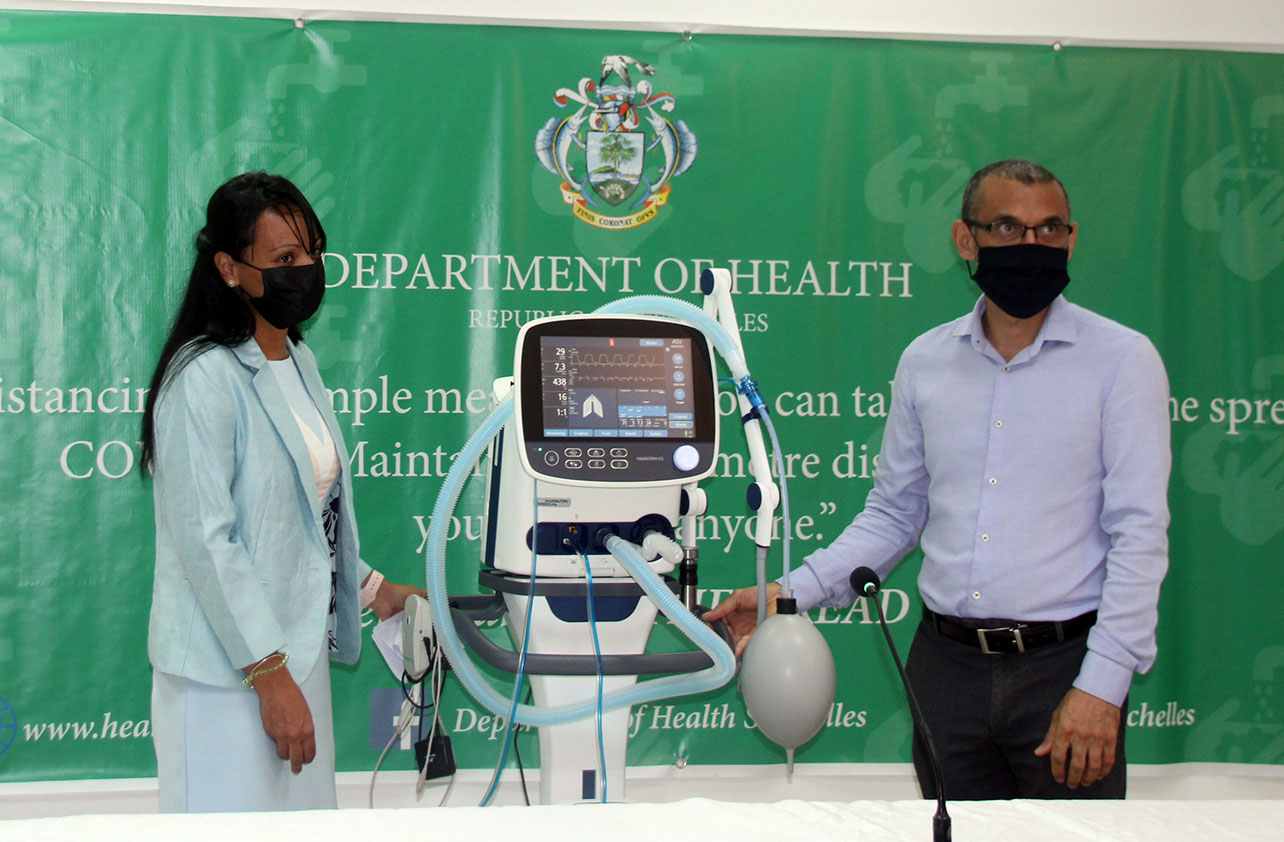 The TDB CERP program has been developed in the wake of the Covid 19 crisis to
support its members state's effort to combat and prevent the spread of the pandemic through the procurement of urgently needed healthcare and sanitation supplies to prevent the spread and limit fatalities from the virus. By joining forces with international partners like SPF, TDB targets mitigating the socio-economic effects of the pandemic in member states.
Speaking on behalf of the Bank, Miss Abdul Majid expressed her satisfaction at being able to participate in a social cause in Seychelles. She reminded those present that through the TDB / SPF partnership over the years, TDB has been very active in the financing / co-financing of close to USD130 million in the field of various real estate and tourism projects, namely Eden View, Eden Island Development, Felicite Island Development and Port Launay Resort. The partnership was also instrumental in the acquisition of Cable and Wireless Seychelles, which is now fully Seychellois owned.
The TDB Corporate Affairs and Investor Relations Executive expressed in a statement that the CERP program spearheads the TDB's Corporate Social Responsibility programme's vision to promote the social and economic wellbeing of its stakeholders in the region its serves. Miss Abdul Majid on her part shares the TDB vision and states that 'whilst SPF on its own is limited on sponsorship, we are happy that through this partnership SPF have been able to join force with its partners to contribute towards a common cause.'